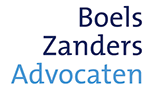 Boels Zanders Advocaten is a medium-sized law firm with more than 130 employees, including 70 lawyers and offices in Maastricht, Venlo and Eindhoven. Our work area is concentrated in the South-East of the Netherlands, in addition, we are also active in the rest of the Netherlands and across the border.
Since 2012 Boels Zanders Venlo is located in the Trencadis building. You will find us on the top two floors of this characteristic building. We have a good view over Venlo and the region from these two top floors. Our other offices are also located on good accessible and noticeable locations.

EY is a global leader in assurance, tax, transaction and advisory services. The insights and high-quality services we provide contribute to increasing confidence in capital markets and economies around the globe. We develop outstanding leaders who team to deliver on our promises to all of our stakeholders. In doing this, we play a crucial role in building a better working world for our people, for our clients and for our communities.
EY Venlo has been located in Trencadis, an extraordinary office complex, since April 2012.
In Limburg, EY enjoys a strong position with family businesses which are mostly active in trade, industry, chemicals and real estate, as well as healthcare, education and government agencies. In North and Central Limburg they also have a significant stake in the logistics sector.
Hulsterweg 82
5912 PL Venlo
Telnr. 088-4072800

QIAGEN N.V., a holding company from the Netherlands, is a leading supplier of total solutions for winning valuable molecular evidence of biological samples. QIAGEN's technologies make the purification and processing of DNA, RNA and proteins of blood, tissue and other materials possible. Testing technologies make these biomolecules visible and ready for analysis. Bio-informatory solutions help in the interpretation of data and knowledge bases for the production of relevant and practical science. Automation solutions integrate these seamless and cost-efficient molecular test data.
QIAGEN has more than 500.000 customers worldwide in the field of molecular diagnostics (healthcare), applied testing (forensic science, veterinary diagnosis and food safety), pharma (pharmaceutical and biotechnology companies) and research (life sciences).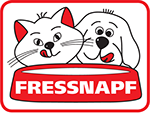 Fressnapf is the market leader in the domestic animal industry in Europe. With more than 1.400 stores in eleven European countries, internationality is one of the most important standing legs.
According to the motto "Animals enrich our life, day by day, that connects us", the founder and owner Torsten Toeller said, work all 10.000 employees. They are constantly trained in the Fressnapf Academy to advise customers competently and to find out the one of the 6.000 products, which a modern market offers, that meets the needs of your pet. In addition to animal food, there are also extensive accessories and services. Fressnapf also offers exclusive Fressnapf brands in addition to a wide range of brands. In addition, Fressnapf is also involved in social projects related to animal welfare and the special relationship between humans and animals. For example, a partnership with the German Animal Protection Association has existed since 1996.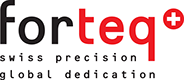 Forteq is a key partner in the automotive, consumer electronics and pharmaceutical industries worldwide. There are various engineering and production sites in Europe, USA and China.
We provide design, development, manufacturing, assembly and packaging services for the realization of customized solutions for medicine and drug delivery as well as for the development and manufacture of high-precision transmission systems and accurate plastic components.
The headquarter of Forteq is in Nidau, Switzerland.

Wolters Kluwer is headquartered in Alphen aan de Rijn (the Netherlands). The company is present in over 40 countries and employs about 19.000 people. Wolters Kluwer is one of the leading knowledge and information providers in the fields of law, economics and taxation. We provide high-quality professional information for the professional user and connect these with digital solutions and applications. Wolters Kluwer is there for legal, tax and financial advice. They also offer a wide range of study programmes, courses and congresses.